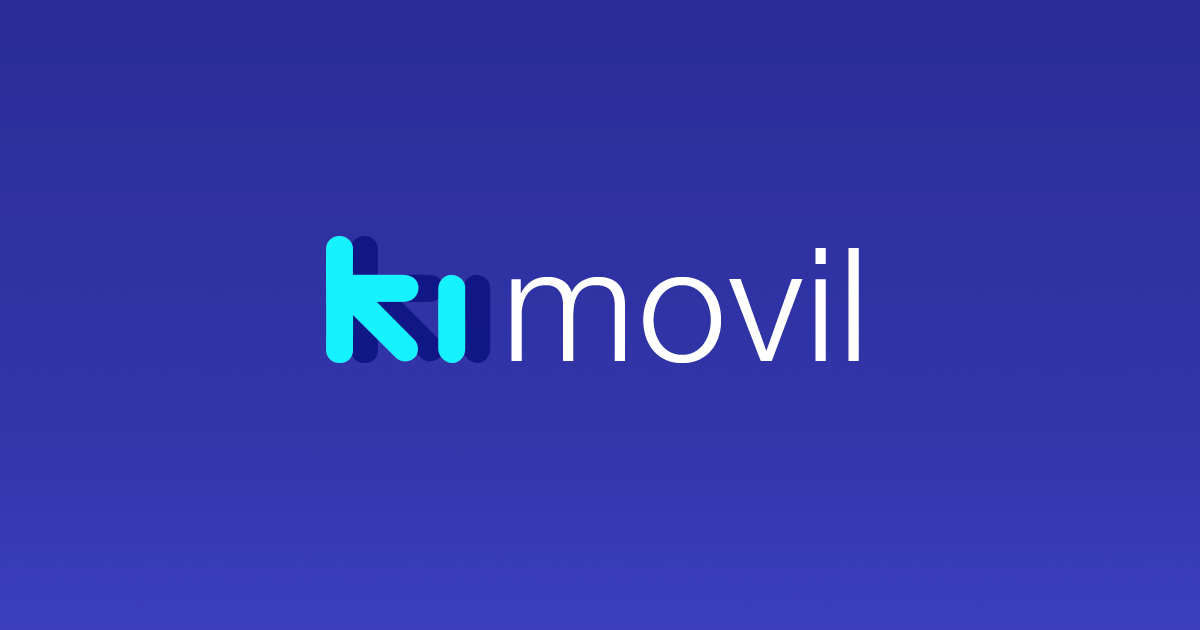 Melde Dich an

Schließen Benutzerprofil
Benutzerprofil
Melde Dich an

Und füge Geräte zu deinem Profil hinzu, bewerte und gib deine Meinung zu deinen Handys…
Alle Handys ansehen
Marken
Top 10
Vergleichen
Vergleich von Eigenschaften, Leistung, Design, Batterie, Fotokamera und Verbindung zwischen folgenden Smartphones: OnePlus 7T Pro vs Poco F2 Pro. Die vollständige Information der Spezifikationen zu entscheiden, welche zu kaufen
OnePlus 7T ProGlobal · 8GB · 256GB
Poco F2 ProGlobal · 6GB · 128GB
Vergleichen
Basics
Marke
Sonstige Namen
HD1913
M2004J11G, Pocophone F2 Pro
Erscheinungsdatum
Erscheinungsdatum
Oktober 2019, vor 10 Monaten
Mai 2020, vor 3 Monaten
Design und Materialien
Struktur
Größe
75.9 mm
162.6 mm
8.8 mm
75.4 mm
163.3 mm
8.9 mm
Nutzbar Oberfläche
88 %
87 %
Materialien
Aluminium alloy
Aluminium alloy, Glass, P2i Nano coating
Bildschirmfestigkeit
–
IP53
Bildschirm
Typ
Amoled
Amoled
Samsung
Seitenverhältnis
19.5:9
20:9
Auflösung
1440 x 3120 px
1080 x 2400 px
Dichte
516 Pixel pro Zoll
395 Pixel pro Zoll
Sonstige
No Notch
Bildwiederholfrequenz 90 Hz
Helligkeit 550 cd/m² (typ)
60000:1 kontrast ratio
HDR10+
DCI-P3
Scratch resistant
Dual Edge bildschirm
Corning Gorilla Glass 6
Capacitive
Multi-touch
Frameless
No Notch
Abtastrate 135 Hz
Helligkeit 500 cd/m² (typ)
Spitzenhelligkeit – 1200 cd/m²
Maximale Helligkeit HBM – 800 cd/m²
5000000:1 kontrast ratio
TÜV Rheinland Eye Comfort Certification
HDR10+
DCI-P3
Full sRGB standard
98% NTSC
LED-Benachrichtigungen
Corning Gorilla Glass 5
2.5D curved glass screen
Multi-touch
Frameless
Capacitive
Prototypen
OnePlus 7T Pro

Global · 8GB · 256GB

75.9 x 162.6 x 8.8 mm    206 g
Poco F2 Pro

Global · 6GB · 128GB

75.4 x 163.3 x 8.9 mm    219 g
Fotos
Leistung und Hardware
Prozessor
Modell
Qualcomm Snapdragon 855 Plus
Qualcomm Snapdragon 865
CPU
1x 2.96 GHz Kryo 485 + 3×2.42 GHz Kryo 485 + 4×1.8 GHz Kryo 485
Kryo 585 1x Cortex-A77 2.84 GHz +3x Cortex-A77 2.4 GHz +4x Cortex-A55 1.8 GHz
Taktfrequenz
2.96 GHz
2.84 GHz
Grafik
GPU
Qualcomm Adreno 640 700MHz
Qualcomm Adreno 650 600 Mhz
RAM
Typ
LPDDR4X RAM
LPDDR4X RAM
Antutu
Bewertung
482.415
(Antutu v8)
Bessere Leistung als 96% der Geräte
568.976
(Antutu v8)
Bessere Leistung als 97% der Geräte
Speicher
Typ
UFS Storage 3.0
UFS Storage 3.1
Erweiterbar? (SD-Slot)
Nein
Nein
Sicherheit
Fingerabdruck
Ja, Auf dem Bildschirm
Ja, Auf dem Bildschirm
Sensoren
Sensoren
Fingerprint
Näherungssensor
Umgebungslicht
G-Sensor
Kompass
Gyroskop
Hall
Fingerprint
Näherungssensor
Umgebungslicht
G-Sensor
Kompass
Gyroskop
Barometer
Hall
Sonstige
Benachrichtigungen LED
—
LED-Benachrichtigungen
Kamera
Dreifache Rückfahrkamera

Standard
1
Auflösung
48 Mpx
Sensor
Sony IMX586 Exmor RS
Typ
CMOS
Öffnungsverhältnis
ƒ/ 1.6
ISO
100 – 3200
Pixel Größe
0.80 µm
Pixel Binning
1-4 (2×2)
Sensorgröße
1/2.25
Teleobjektiv
2
Auflösung
8 Mpx
Sensor
Unknown
Typ
—
Öffnungsverhältnis
ƒ/ 2.4
ISO
—
Pixel Größe
1.00 µm
Weitwinkelobjektiv
3
Auflösung
16 Mpx
Sensor
Sony IMX481
Typ
CMOS BSI
Öffnungsverhältnis
ƒ/ 2.2
ISO
—
Pixel Größe
1.00 µm
Sensorgröße
1/3.09
Quad Rückfahrkamera

Standard
1
Auflösung
64 Mpx
Sensor
Sony IMX686 Exmor RS
Typ
CMOS
Öffnungsverhältnis
ƒ/ 1.89
ISO
—
Pixel Größe
0.80 µm
Pixel Binning
1-4 (2×2)
Sensorgröße
1/1.7
Weitwinkelobjektiv
2
Auflösung
13 Mpx
Sensor
Samsung S5K3L6
Typ
ISOCELL
Öffnungsverhältnis
ƒ/ 2.2
ISO
—
Pixel Größe
1.12 µm
Sensorgröße
1/3.1
Hochformat
3
Auflösung
2 Mpx
Sensor
Unknown
Typ
—
Öffnungsverhältnis
ƒ/ 2.4
ISO
—
Pixel Größe
1.75 µm
Makro-Objektiv
4
Auflösung
5 Mpx
Sensor
Samsung S5K5E9
Typ
ISOCELL
Öffnungsverhältnis
ƒ/ 2.2
ISO
—
Pixel Größe
1.12 µm
Sensorgröße
1/5
Blitzlicht
Dual LED
Dual LED
Eigenschaften
4K Video
Digitalzoom
Dreifache Kamera
Optical image stabilization (OIS)
Digitaler Bildstabilisator
Autofokus
Touch-Fokus
Frontkamera einziehbar
White balance settings
Serienbildaufnahme
Exposure compensation
Scene mode
Self-timer
Gesichtserkennung
RAW
HDR
Geotagging
ISO settings
8K Video
4K Video
Digitalzoom
Vervierfachen Kamera
Manual focus
Autofokus
Touch-Fokus
Dual front camera
Frontkamera einziehbar
Gesichtserkennung
White balance settings
ISO settings
Exposure compensation
Serienbildaufnahme
Self-timer
RAW
HDR
Geotagging
Night Mode
Scene mode
Slow Motion Video
Ja
960 fps
Ja
960 fps
Optische Stabilisierung
Ja
Nein
Selfie
Auflösung
16 Mpx
Sensor
Sony IMX471 Exmor RS
Typ
CMOS BSI
Öffnungsverhältnis
ƒ/ 2.0
ISO
—
Pixel Größe
1.00 µm
Pixel Binning
1-4 (2×2)
Sensorgröße
1/3
Auflösung
20 Mpx
Sensor
Samsung S5K3T2
Typ
ISOCELL
Öffnungsverhältnis
ƒ/ 2.2
ISO
—
Pixel Größe
0.80 µm
Pixel Binning
1-4 (2×2)
Sensorgröße
1/3.4
Verbindung
Netze
4G LTE
B1 (2100)
B2 (1900)
B3 (1800)
B4 (1700/2100 AWS 1)
B5 (850)
B7 (2600)
B8 (900)
B12 (700)
B13 (700)
B17 (700)
B18 (800)
B19 (800)
B20 (800)
B25 (1900+)
B26 (850)
B28 (700)
B29 (700)
B32 (1500)
B34 (TDD 2100)
B38 (TDD 2600)
B39 (TDD 1900)
B40 (TDD 2300)
B41 (TDD 2500)
B66 (1700)
B1 (2100)
B2 (1900)
B3 (1800)
B4 (1700/2100 AWS 1)
B5 (850)
B7 (2600)
B8 (900)
B20 (800)
B28 (700)
B38 (TDD 2600)
B40 (TDD 2300)
B41 (TDD 2500)
3G
B1 (2100)
B2 (1900)
B4 (1700/2100 AWS A-F)
B5 (850)
B8 (900)
B9 (1800 Japan)
B34 (TD 2000)
B39 (TD 1900+)
B1 (2100)
B2 (1900)
B4 (1700/2100 AWS A-F)
B5 (850)
B8 (900)
2G
CDMA BC0 (800)
CDMA BC1 (1900)
B2 (1900)
B3 (1800)
B5 (850)
B8 (900)
CDMA BC0 (800)
B2 (1900)
B3 (1800)
B5 (850)
B8 (900)
SIM-Karte
Dual SIM
Dual Sim Dual Standby
Dual Sim Dual Standby
Typ
Nano SIM
Nano SIM
Nano SIM
Nano SIM
WLAN
WLAN
802.11a
802.11b
802.11g
802.11n
802.11n 5GHz
802.11ac
802.11a
802.11b
802.11g
802.11n
802.11n 5GHz
802.11ac
WiFi 6 (802.11ax)
Sonstige
Dual band
WLAN Hotspot
Wi-Fi Direct
Wi-Fi Display
Wi-Fi MiMO
Dual band
WLAN Hotspot
Wi-Fi Direct
Wi-Fi Display
Wi-Fi MiMO
Bluetooth
Version
Bluetooth 5.0
Bluetooth 5.1 LE Geringer Energieverbrauch
Sonstige
A2DP (Advanced Audio Distribution Profile)
APT-x
A2DP (Advanced Audio Distribution Profile)
AVRCP (Audio/Visual Remote Control Profile)
DIP (Device ID Profile)
LE (Low Energy)
PBAP/PAB (Phone Book Access Profile)
APT-x
Navigation
Navigation
A-GPS
GPS (L1+L5)
GLONASS (L1)
BeiDou (B1)
Galileo (E1+E5a)
GPS
A-GPS
GLONASS
Beidou
QZSS
GPS (L1+L5)
BeiDou (B1)
Galileo (E1+E5a)
BeiDou (B2)
USB
USB
Aufladung
Massenpeicher
USB On-The-Go (OTG)
USB-C
Aufladung
Massenpeicher
USB On-The-Go (OTG)
USB-C
SAR
SAR measurement is performed taking into account the use of smartphones when we speak (SAR head) and the body absorption rate (SAR body). For different variants of the same smartphone we will find different values, mainly due to network support, different frequencies, Single/Dual Sim models, etc.
There is no worldwide standard regarding the SAR measurement:
– In the United States, the Federal Communications Commission (FCC) requires a SAR level at or below 1.6 W/kg taken over the volume containing a mass of 1_gram of tissue.
– In Europe, following IEC standards, the SAR limit is 2 W/kg averaged over 10 grams of tissue.
– India switched from the EU limits to the US limits in 2012, but the Indian government don't rely on SAR measurements provided by manufacturers, therefore, the Telecommunication Engineering Center (TEC) also performs these measurements.">
Europäische Messung
Die Europäische Union hat durchschnittlich 2 W/Kg pro 10 Gramm Gewebe als Grenzwert festgelegt.
—
0.789 W/Kg auf dem Kopf

1.031 W/Kg auf Körper
Amerikanische Messung
Die FCC hat eine Messung von 1,6 W/Kg in einer Menge von 1 Gramm Gewebe als Grenzwert festgelegt.
—
1.090 W/Kg auf dem Kopf

0.509 W/Kg auf Körper
Sonstige
Sonstige
NFC
Computer sync
OTA sync
Hotspot
DLNA
VoLTE
NFC
Audio Jack
Computer sync
OTA sync
Infrarot
Hotspot
VoLTE
ANT+
Batterie
Batterie
Kapazität
4085 mAh
4700 mAh
Typ
Li-Polymer
Li-Ion Polymer
Schnellladung
Ja, 30.0W
Ja, 30.0W
Software
Software
Betriebssystem
Oxygen 10 (Android 10)
MIUI V12 (Android 10)