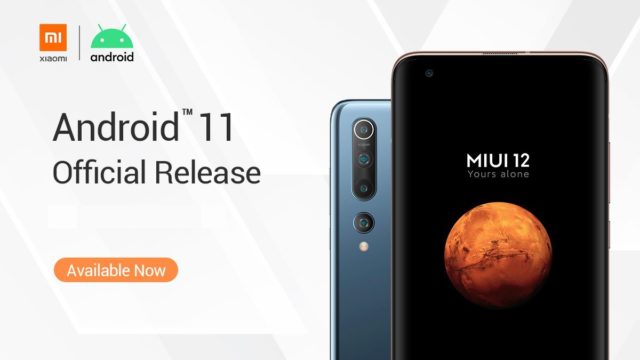 Reviews, News, CPU, GPU, Articles, Columns, Other
"or" search relation.
5G, Accessory, AMD, Android, Apple, ARM, Audio, Business, Camera, Cannon Lake, Charts, Chinese Tech, Chromebook, Coffee Lake, Comet Lake, Console, Convertible / 2-in-1, Cryptocurrency, Cyberlaw, Deal, Desktop, Exclusive, Fail, Foldable, Gadget, Galaxy Note, Galaxy S, Gamecheck, Gaming, Geforce, Google Pixel, GPU, How To, Ice Lake, Intel Evo / Project Athena, Internet of Things (IoT), iOS, iPad Pro, iPhone, Kaby Lake, Lakefield, Laptop, Launch, Linux / Unix, MacBook, Mini PC, Monitor, MSI, OnePlus, Opinion, Phablet, Renoir, Review Snippet, Rocket Lake, Rumor, Ryzen (Zen), Security, Smart Home, Smartphone, Smartwatch, Software, Storage, Tablet, ThinkPad, Thunderbolt, Tiger Lake, Touchscreen, Ultrabook, Virtual Reality (VR) / Augmented Reality (AR), Wearable, Whiskey Lake, Windows, Workstation, XPS, Zen 3 (Vermeer)
Ticker
The Poco F2 Pro and Mi 10 Pro started receiving Android 11 in China last week, having already been upgraded to MIUI 12 from MIUI 11 earlier this year. Now, Xiaomi has brought Android 11 to the global versions of the device. The updates are currently Stable Beta builds, meaning that Xiaomi has subjected them to a limited release while it determines if there are any bugs that it missed at earlier stages of testing. 
Both devices have received V12.2.1.0 of MIUI, which is a step up from the Beta Stable update that Xiaomi trialled for the Mi 10 Pro in September. The updates are available to download from Xiaomi's servers should you wish to try them before your device is notified to download the over-the-air (OTA) package. The changelog for the Mi 10 Pro stresses that the update is only intended for Mi Pilot testers, so you may need to flash it via TWRP. There is no such warning for the Poco F2 Pro, though.
Xiaomi has integrated plenty of new features into the Android 11 version of MIUI 12, too. According to both changelogs, Android 11 adds AI moonscape functionality, new templates for vlogs and the option of saving them as drafts. However, Android 11 also adds new fingerprint animations and vibrations, a new volume bar and revised toast notifications. Additionally, Xiaomi has reworked some of the quick settings icons and has fixed fonts on many system apps. Moreover, Xiaomi has added power-saving suggestions and a warning if abnormal power consumption is detected, among other power-saving related changes.
The global Android 11 updates for the Poco F2 Pro and Mi 10 Pro should reach more handsets within the next week or so, barring any bugs. The updates should be the beginning of a wider Android 11 rollout for other devices, but Xiaomi is yet to divulge when it plans to do so.